I haven't been back in my house for a whole week, and I've already started crafting like a crazy person. I found my beloved bottle of glitter and decided to finish some projects that I've been meaning to get around to... by glittzing them up! This was the first project: two mini trays where I keep rings and small things. :)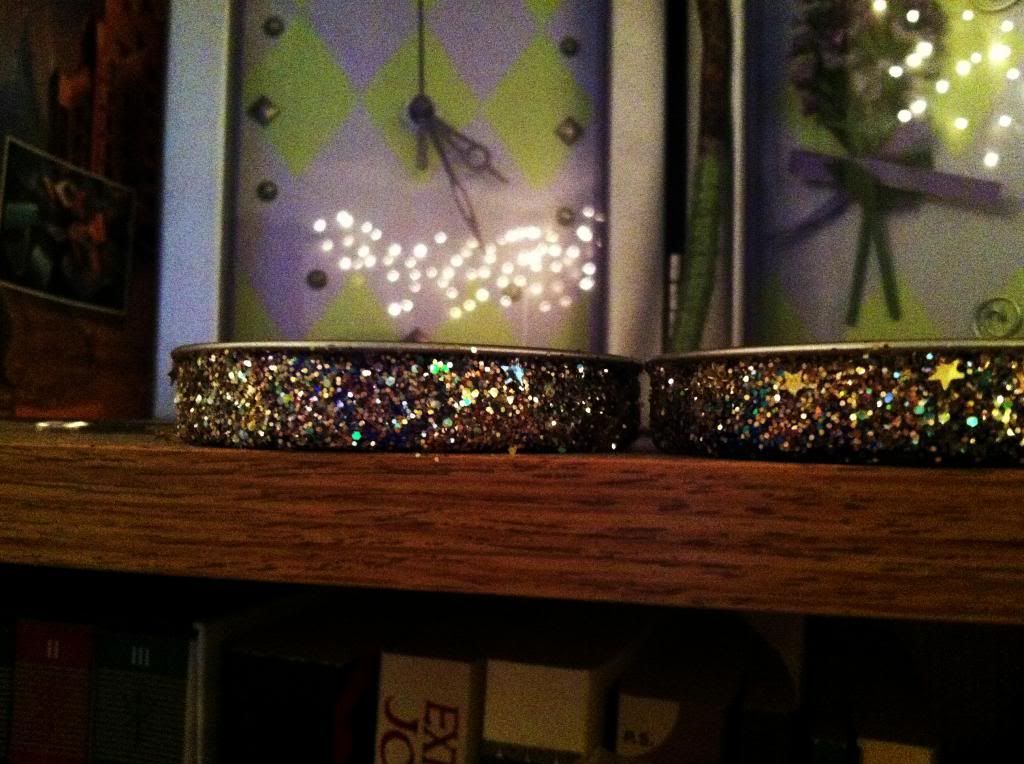 And since glitter goes everywhere, I decided to find a clever way to put away that glitter!
I'm calling this shade Goldfinger, since OPI don't have it in their line. (And why not name it after the BEST James Bond movie ever?) While I'm not sure if this was the most brilliant plan, I have a fun glitter polish to play around with!
--Sheilly